Did the Grinch Make These Creepy Santa Eggs? — Food News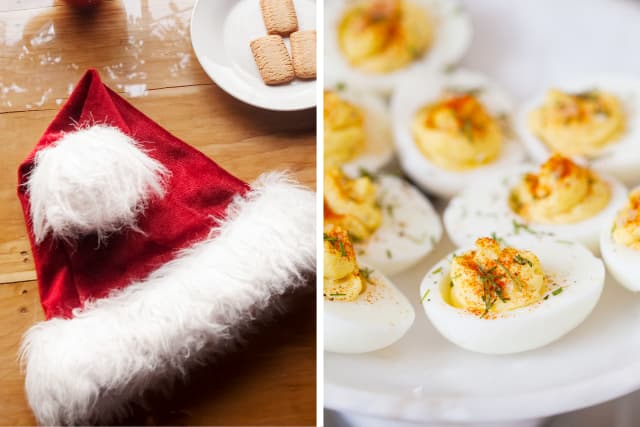 Look, I understand that the holidays aren't always full of cheer. There can be a lot of pressure to deliver the perfect holiday party fare, instead of the same old boring wine and cheese spread you find yourself snacking on every year. You want to impress your judgmental relatives so that they're all talking about the ingenious appetizers you served before Christmas dinner for years to come.
In theory, these deviled eggs that are supposed to look like Santa Claus might ease that pressure, by showcasing your culinary craftiness. There's just one problem: They don't look entirely appetizing (sorry).
READ MORE »