French Onion Pasta Is the Best Thing You'll Eat This Week — Delicious Links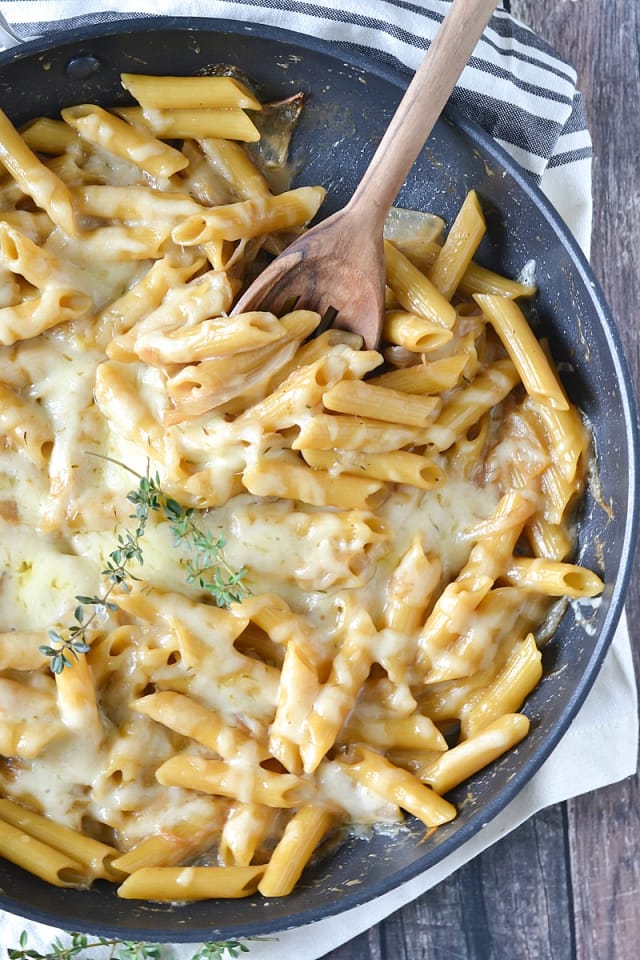 Kitchn's Delicious Links column highlights recipes we're excited about from the bloggers we love. Follow along every weekday as we post our favorites.
A bowl of steaming-hot French onion soup is one of the most luxurious, comforting things you can eat. If you love French onion soup (and who doesn't?), you're definitely going to want to try this French onion pasta. It has all the flavors you'd expect from French onion soup, except it's all wrapped up in a rich, creamy pasta that's loaded with caramelized onions and stretchy melted cheese. Our mouths are watering too.
READ MORE »