How To Make Mashed Potatoes in the Slow Cooker — Cooking Lessons from The Kitchn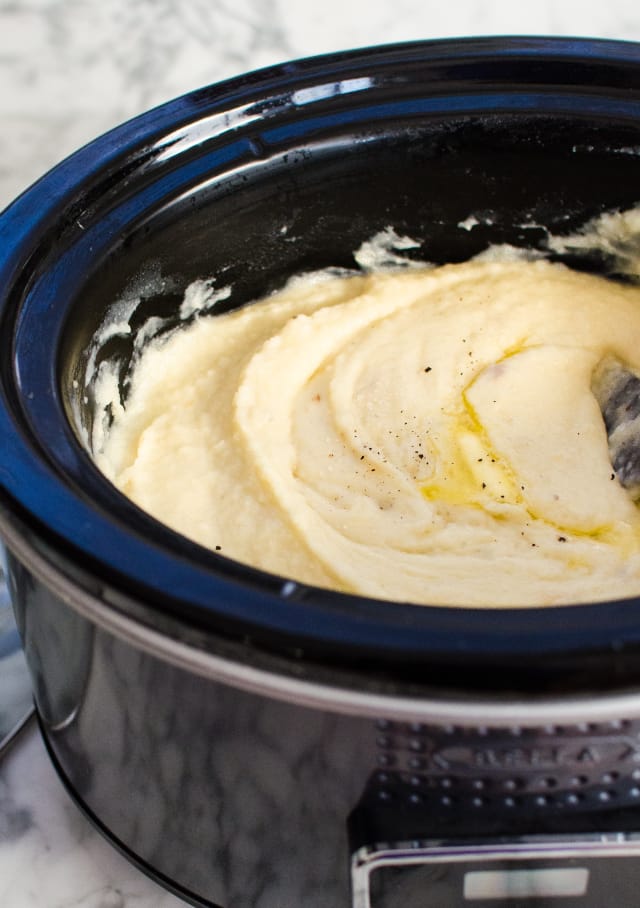 Mashed potatoes are a requirement on the Thanksgiving table, and a hearty side dish for any meal throughout the fall and winter. But they do require some labor — peeling, chopping, boiling, mashing. One of my favorite Thanksgiving tips is to do all this labor ahead and keep the potatoes warm for hours in the Crock-Pot.
But then it hit me: Why not use the slow cooker from start to finish? Could you take half the labor out of mashed potatoes? Turns out, you can — and guess what? I'm never going back. Here's a step-by-step recipe for the best mashed potatoes, made from start to finish in the slow cooker.
READ MORE »