Lenin Tries to Stop Hitler from Becoming Mayor of Peruvian Town
Yungar, a remote town in the Peruvian Andes, has been receiving worldwide attention in the past couple of weeks, because of the efforts of a man named Lenin to stop one of the candidates, named Hitler, from running in the upcoming municipal elections.
Hitler Alba Sánchez, also known as 'Hitler of the Andes' or 'The Good Hitler', has already served as mayor of Yungar between 2011 and 2014, and he is now trying out for a second term. However, his candidacy was challenged by a local man called Lenin Vladimir Rodríguez Valverde, who claimed that Hitler wasn't eligible because of his previous term as mayor. The attempt to sabotage The Good Hitler's election ultimately failed, but the bizarre coincidence of these two men's names has become an international news topic.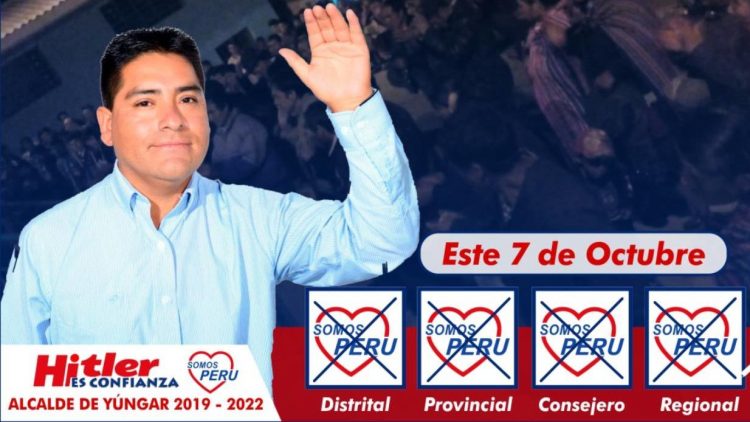 Read More