Man Raises Ducklings as His Children, Now They Follow Him Everywhere
A South Korean man and the 21 ducklings he has been raising as his children ever since they hatched have been breaking the internet with their incredible bond. A video that recently went viral in the western world shows the cute birds following their "mother" on a mountain hike and listening to his every command.
The middle-aged man, whose name is not revealed in the video, has been taking care of his 21 ducklings ever since they were fertilized eggs, making sure the incubation period went smoothly, and even helping the tiny birds break through their shell when it came time to hatch. He was the first thing they laid eyes on in this world, and he has remained the most important figure in their lives since.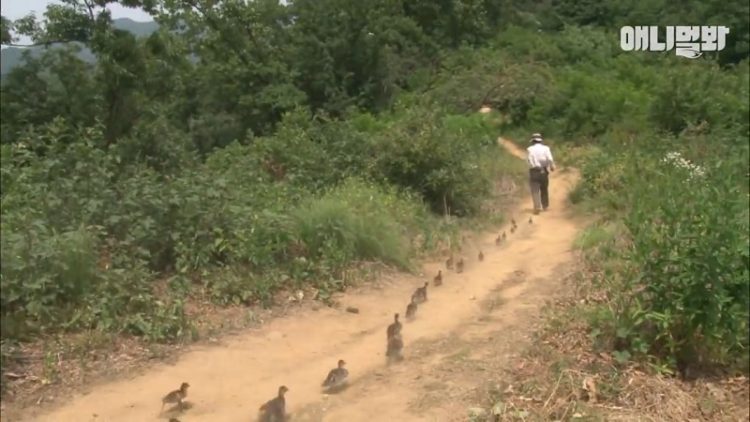 Read More