Man Who Always Wanted to Be a Clown Uses Face Tattoos and Silicone Implants to Fulfill His Dream
Richie the Barber has wanted to be a clown for as long as he can remember, but instead of simply putting on makeup from time to time, he decided to tattoo his face, cut his hair and get silicone implants to become a permanent clown.
Richie the Barber has all the makings of a clown – a big red mouth, red nose, large red eyebrows, dyed hair that only grows on the sides of his head, a blue face, fancy mustache and the colorful attire of a performer. But while the clothes come off, and the hair could be left to grow normally, everything else is permanent. The mouth and nose are tattooed, as is the blue makeup and all the artwork decorating his face, and those impressive eyebrows are actually enhanced by sub-dermal silicone implants. He's a permanent real-life clown.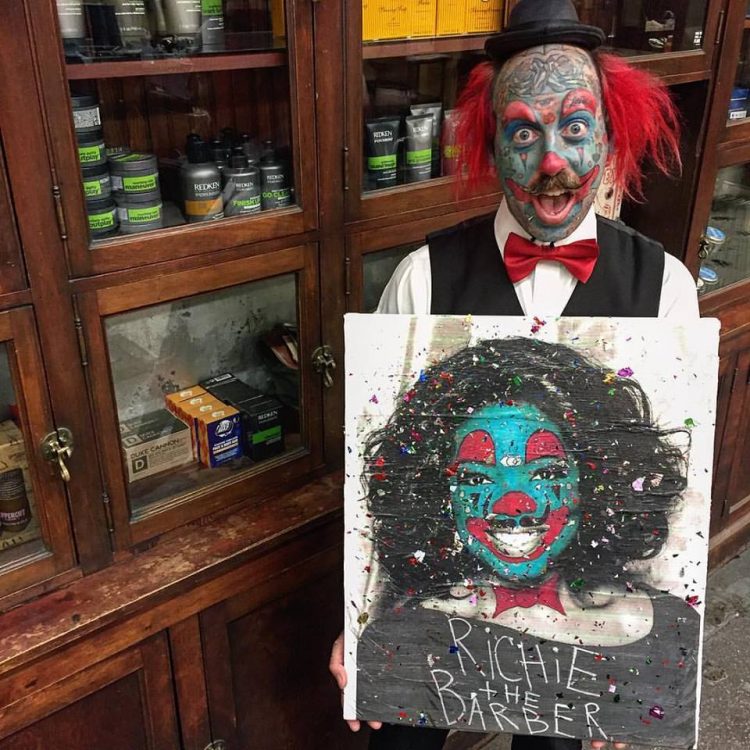 Read More