Recipe: White Noise Cocktail — Recipes from The Kitchn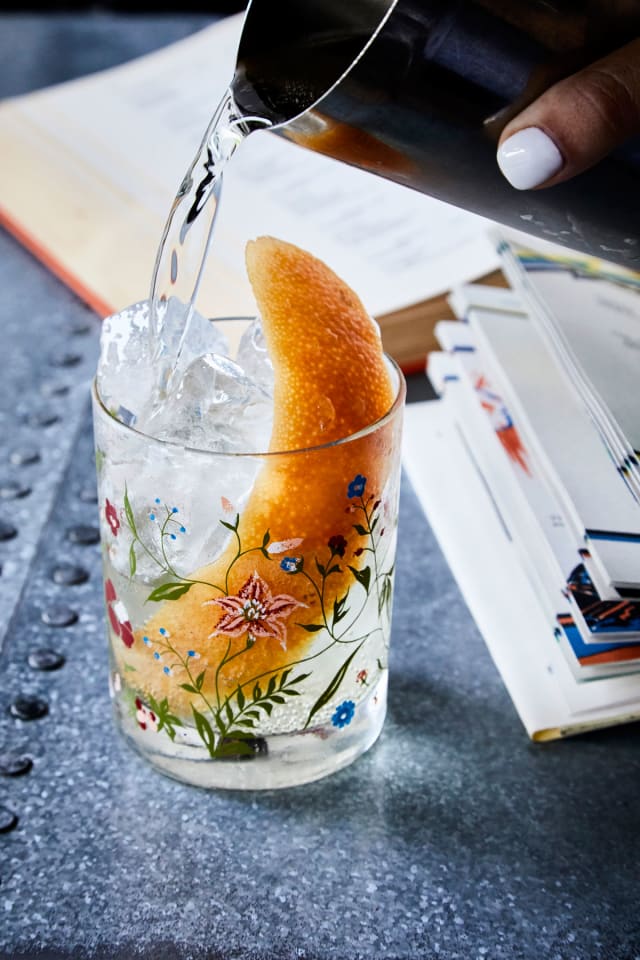 This is one of our most popular drinks. It has been on the menu at Portland Hunt + Alpine Club since we opened without a break, and it is a drink that we are incredibly proud of. It's simple yet pleases many different types of guests on multiple levels.
First and foremost, it's so delicious that almost everyone enjoys it. Slightly sweet without being syrupy, it's a perfect drink to sip while deciding on din­ner. It uses Cocchi Americano Bianco, a product imported from Italy that uses wine as its base. The wine is fortified, sweetened, and aromatized, leaving a pleasing play between sweetness and bitterness on the tongue. (It is an ingredient that even the geekiest cocktailian would be happy to serve a crowd.)
Our staff loves this drink because it's very simple to make round after round (and they do get ordered by the table), so you'll find it is a very easy drink to batch at home for a party as well. Finally, this drink is great because it's low in alcohol; it is a great spacer when you feel like you don't want something strong, and it's wonderful to sip all night long when you're just not in the mood for stronger spirits.
READ MORE »