Slow Cooker Miso Corn Chowder
I love recipes like this, dead simple and adaptable. You're looking at a creamy, delicious, slow cooker corn chowder. If you have a bag of frozen corn, an onion, and a few potatoes, you're well on your way. Wait, don't nod off! There are a few bright spots beyond the basics. In this recipe, you sauté the onions in ghee, but(!) clarified butter or olive oil will work nicely as well. And you season the chowder with miso, but(!) salt and pepper, or even soy sauce, ponzu, or a curry paste like this or this could take things in an entirely new direction. Try the miso version first, just because its so good. I guess all I'm saying is, don't let it stop you from making the chowder if you don't have one the miso or ghee on hand.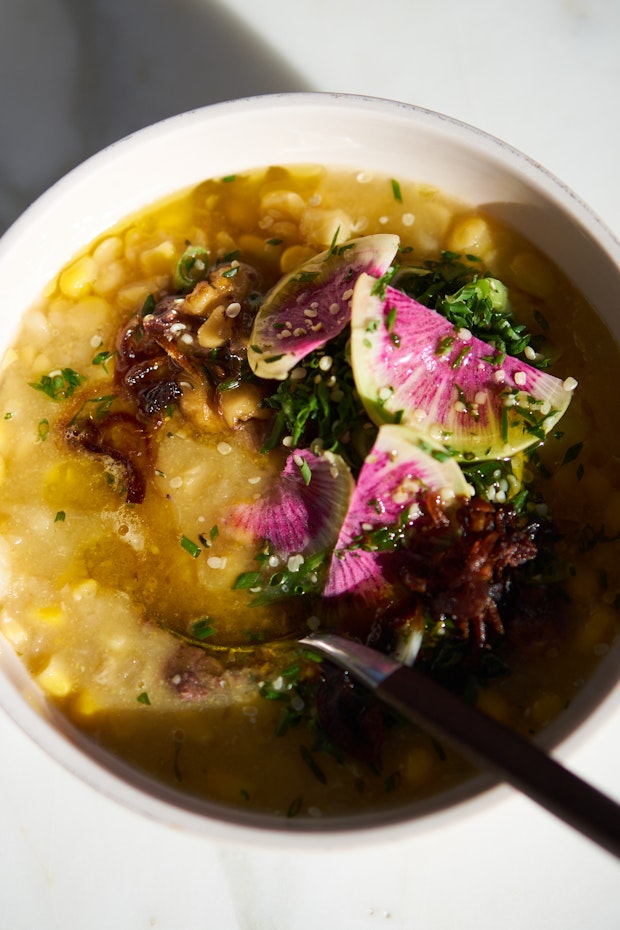 The recipe is an adaptation of the Miso-Ghee Corn Chowder from Slow Cook Modern by Liana Krissoff. I boosted my version with yellow split peas, for some extra diversity, and protein bump. Making it more of a one dish meal. She tops hers with a beautiful tomato-furikake salad, and uses fresh corn on the cob, perfect for summer when it comes. I've got mine topped with chunks of olives, and walnuts, and thin whispers of watermelon radish. And lots of chives.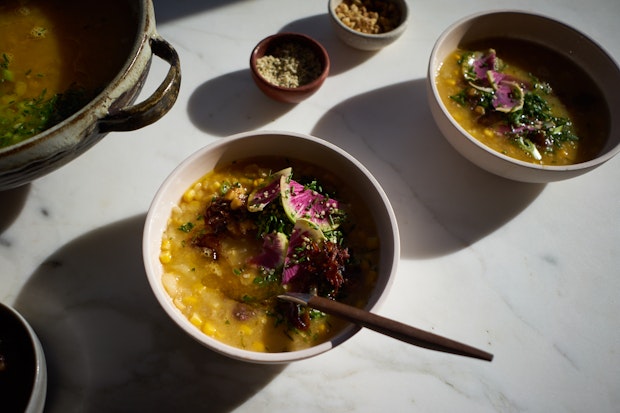 Continue reading Slow Cooker Miso Corn Chowder on 101 Cookbooks