Snapshot Cooking: Christmas Bark 5 Ways — Snapshot Cooking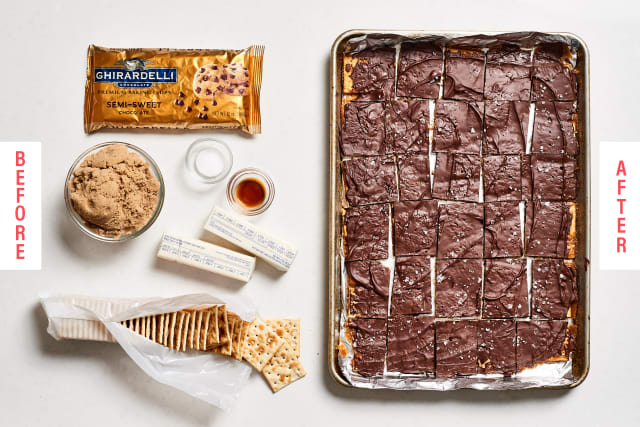 Welcome to Snapshot Cooking, the home of Kitchn's easiest recipes. These mini recipes are so simple you can practically cook from the before-and-after snapshot itself.
Searching for a last-minute holiday treat that everyone will love? Christmas bark to the rescue! It's a salty-sweet classic that goes by many other names (like Christmas Crunch, Christmas Crackle, or Christmas Crack), but the baseline idea is usually the same: You pour a simple homemade caramel sauce over a layer of crackers, bake it, then cover it with chocolate to create a no-fail toffee that's broken up like bark.
Below, you'll find our tried-and-tested take on the traditional version — plus four new variations if you're looking for something different (and equally delicious!) this holiday season. The best part? Each one only needs a handful of ingredients to make.
READ MORE »