The 5 (Inexpensive!) Things You Need to Make Kombucha at Home — Starter Pack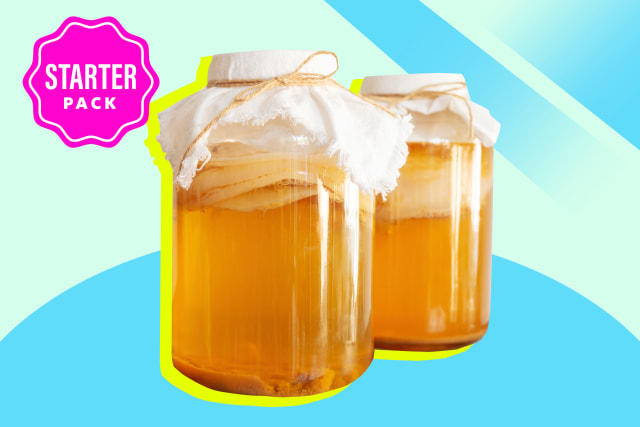 After doing it for a few years, I can tell you that brewing kombucha at home is a really fun project and getting started is super easy. You'll need a good recipe (I recommend this one!) and a handful of essentials, but don't worry — you don't have to run out and buy anything fancy or expensive.
In addition to a few basics that are probably already in your kitchen — like a stockpot, coffee filters or a clean tea towel, granulated sugar, and a wooden spoon for stirring — here are the five essentials you'll need to pick up before getting started. Bonus: They're all inexpensive and you'll use them over and over again.
READ MORE »