The (Ridiculously Good) Instant Pot Recipe I Can't Stop Making — Kitchn Love Letters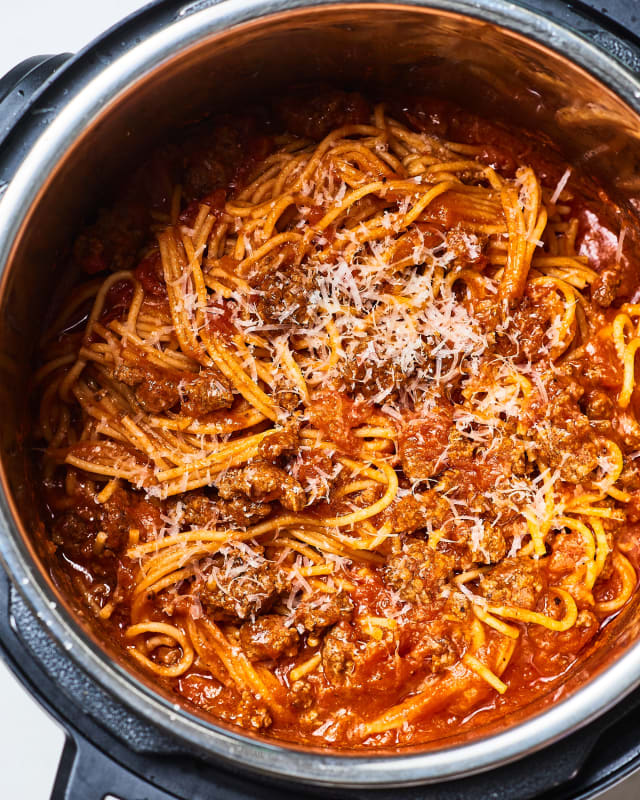 At Kitchn, our editors develop and debut brand-new recipes on the site every single week. But at home, we also have our own tried-and-true dishes that we make over and over again — because quite simply? We love them. And we decided to start sharing some of our absolute favorites with you. Here's a peek into what we're cooking and eating in our own kitchens.
There is good spaghetti with meat sauce; there is great spaghetti with meat sauce; and then there is this version, made in an Instant Pot, which lives on a level all its own. Make spaghetti in your Instant Pot once, and you may never make it any other way again. I speak from experience.
I first made this recipe about two months ago, and even now when I think about it, the most warm, satisfying feeling ripples through my belly. It was hands-down the best thing I cooked in 2018 (and I cook a lot), and has been the only way I've cooked spaghetti since.
READ MORE »