The Top 10 Halloween Treats of All Time (and How to Make Them — The Easy Way!) — The Halloween Top 10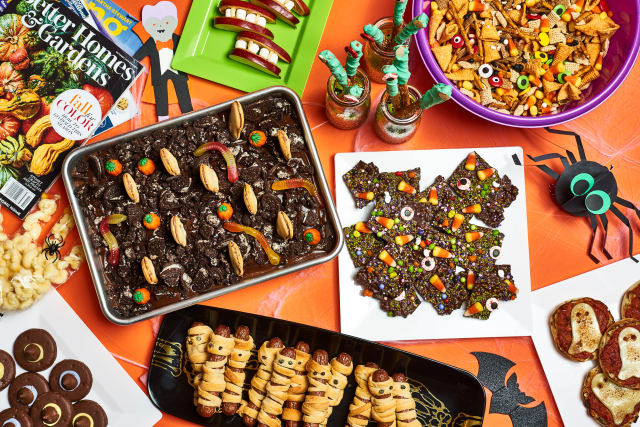 Halloween is here — and secretly, I think it's the most amazing time for food-lovers and their kids. Why? You get to play with your food!
Our collective digital feeds are filled at present with cute spider sandwiches and bat-wing cookies, but this is not a modern phenomenon. For nearly a century, there has been pressure on parents to rise to the occasion of Halloween. Women's magazines shaped modern Halloween treats long before Pinterest and Instagram, helping parents make Halloween treats that satisfied children's desires to be grossed-out, tickled-silly, and, most of all, delighted with this darkly magical holiday.
We took a look back at nearly 100 years of iconic Halloween treats and chose the top 10. If you're ready to finally try to make one (or all!) yourself, you can't go wrong with any of these picks. They're all classic, they're all easy, and they're our favorite Halloween treats of all time. Get ready.
READ MORE »