We Held a Blind Taste Test of Wines from Costco, Trader Joe's, and Aldi — Here's How It Went — Shopping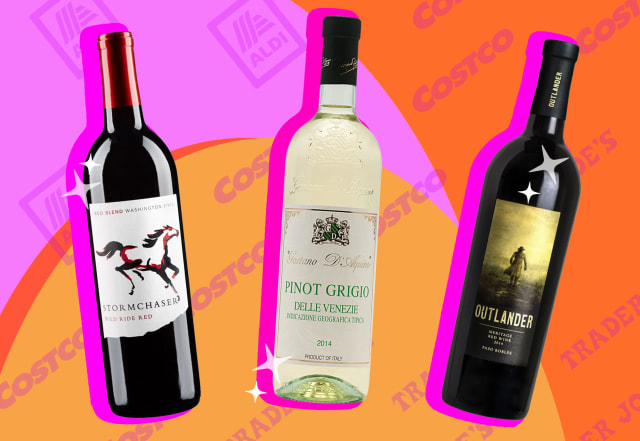 Tasting wine isn't just for sommeliers who can call what vineyard a wine came from in a single sniff. Blind tasting helps you hone in on what you actually like without being influenced by labels, prices, or marketing, so it's something that anyone who likes wine should try a few times. Plus, it's fun!
In order to find out what people really think of wines from Trader Joe's, Aldi, and Costco, I strong-armed a few folks into blind tasting them. My tasters? Booth Hardy, owner of Barrel Thief Wine Shop and Cafe in Richmond, Virginia; my mom, Lynn; and my fiancée, Kate.
READ MORE »