Who Wins the Title of Best Mac & Cheese Ever? — Celebrity Recipe Showdown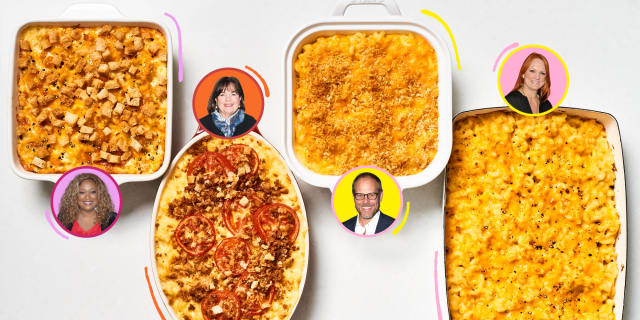 I have high standards when it comes to macaroni and cheese. Everyone in my family knows my sister's version — made with three types of cheese and a buttery Panko topping — by heart. At least once a week you can find one of us whipping it up, whether for ourselves, a potluck, or to bring to a friend (often by request).
Her version, now dubbed "Maddie's Mac and Cheese," is straightforward and easy to make, yet results in the cheesiest, creamiest casserole that tastes, to me, like home. So this month, when I tested four of the most popular mac and cheese recipes out there — from Ina Garten, Ree Drummond, Alton Brown, and Sunny Anderson — I knew wasn't going to give out a perfect rating that easily. These recipes would have to tick all the boxes: easy to make, impossibly creamy (with, ideally, some type of crunch on top), and deliciously cheesy without being too rich.
For consistency's sake, I tested all four of the recipes with elbow macaroni (the shape they all call for, although Ina offers the option of cavatappi, too), boiled the pasta in a pot of water seasoned with 1 tablespoon of kosher salt, and used Cabot cheese when possible (Gruyère being the exception).
Here's how they ranked, from my least favorite to the very best.
READ MORE »